Red carpet? It was actually a little beige…
It took a year to plan, a week to set up but only four hours for the film stars to blitz the red carpet and leave us feeling a little underwhelmed by their dresses.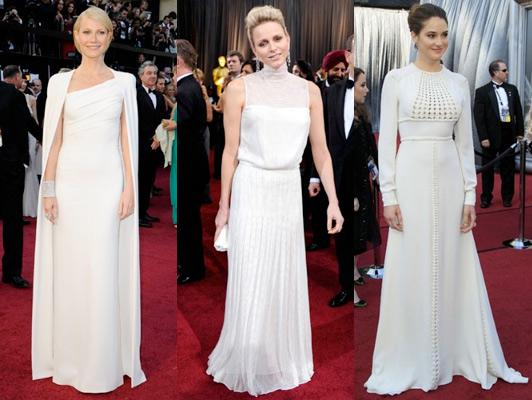 So that was the Oscars then….

I'm sorry but I have a habit of not trying to point a finger at who looks awful, because everyone has a bad day. But that was the problem with this year's event - I couldn't even break from the norm and point out anything as there really wasn't anything to point at - everyone just looked, well, dull...


It seemed that Hollywood's elite were playing it safe for fear they'd end up on the worst –dressed lists and adhered to what they perceive as the  'Oscar rules' of dressing – natural hair and make-up, no statement jewellery pieces and a floor-length gown which doesn't show off too much flesh.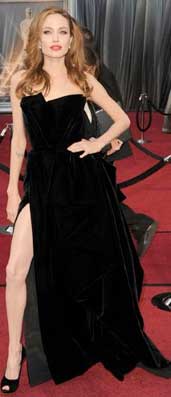 Apart from a flashing of Angelina's right thigh in her Versace gown (which sparked some clever person to immediately come up with the Twitter account @AngiesRightLeg, sharing such insight throughout the evening as: "You have to admit, I'm one hell of a leg."), everyone else kept everything under wraps, making it a very matronly party.


We don't expect everyone to don a swan dress à la Björk back in 2007 but if the only thing we are talking about the next day is the Twitter account for Angie's right leg instead of what the attendees wore, you know it makes for a very boring event.


Fingers crossed next year we'll get something a little more interesting – we've already registered @JLosNever KnowinglyUnderdresse​dLeftBreast and GwynethsFullOnDomina​trixGetUp just in case...
Sarah Hecks

Sarah started her career in journalism over 10 years ago and has since worked for names such as GQ.com and Maxim. She is currently MSN Her's fashion editor in the UK.
Zoe Zahra

Zoe started her writing career eight years ago and has worked for publications such as Tatler and Wallpaper. She is currently deputy editor of MSN Her UK.
Rebecca Bryant

Rebecca graduated with an MA from the London College of Fashion and has since worked for Haymarket and Orange.co.uk. She is currently MSN's shopping editor in the UK.
What did you think of the Duchess of Cambridge's red outfit on day 1 of the royal tour?
Thanks for being one of the first people to vote. Results will be available soon. Check for results
Just lovely - like a modern-day Jackie O

10,181 votes

She looked nice enough - if not a little like an air stewardess!

3,468 votes

Yawn - all her outfits look the same

2,350 votes

Not great - here's hoping she steps up her style game

956 votes
Total Responses: 16,955
Not scientifically valid. Results are updated every minute.